Something special happened at Neil's Kitchen one Saturday in October. Because of an insistent demand from many of our south-based members, Pursuit Manila went to Alabang and had our first gathering at the lovely Neil's Kitchen. And what could be a better place than Neil's?
Coming to the south (for me, and for a few who came from Quezon City like I did!) was quite a trip, but definitely worth it! This was the smallest group we ever had for a gathering since the very first one, and intentionally so. We reserved space for 20 people at Neil's Kitchen and 21 of us came, some old timers and several new ones that we're so blessed to meet for the first time.  
Julie Tarroja is back from her US trip and had her first "gig" back, lead worship and shared her testimony, and Jenny Trinidad-Carlos of Art and Sky shared her faith journey, and how she's kept her passion business/es anchored to God's faithfulness and love. 
We had lots of time to talk in small groups and get really personal with each other. Always a blessing to know that you're not alone in your journey, and to find women of all ages and seasons, who share your passion to shine for Jesus and to glorify God in our lives.
Gifts made with love
And then came the "exchanged gifts" which we all enjoyed, in fact someone suggested we do it every gathering LOL. As you notice, no one managed to take a photo of that part of the program because we were all engrossed with our gifts hahaha. Everyone poured her heart on the gifts she brought and we all took home gifts that came with beautiful stories and were made with love.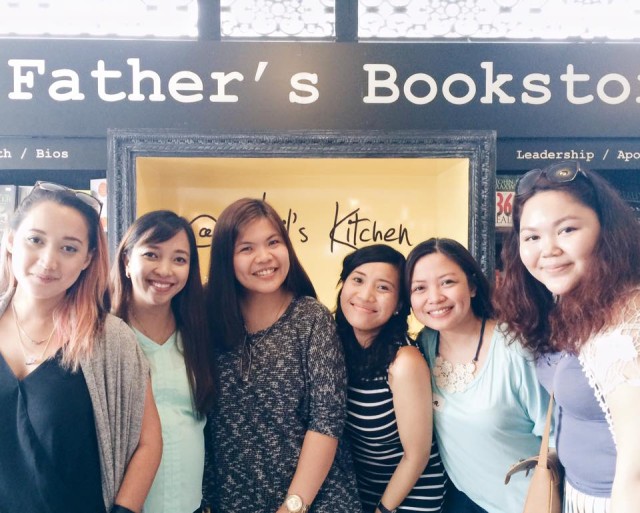 South Gathering Class Picture!
The truth is, I've ran out of ways to say how much Pursuit Manila has changed my life this whole year. I'm still pinching myself whenever I look at these photos, wondering what on earth just happened? I mean, really. I could never have imagined these to happen to us this year, which makes me believe all the more that it was God at work, from beginning to end.
I'm completing the final round of Pursuit Manila gathering recaps and marking them here on the blog for posterity's sake.
Join us next year as we resume our gatherings!
THANK YOU!
Shoutout to our Pursuit members and friends for helping make this gathering happen
---
COME JOIN THE PURSUIT MANILA COMMUNITY!
To know more about Pursuit Community, here are some helpful links:
SUBSCRIBE TO PURSUIT COMMUNITY TO GET UPDATES!
To know more about the global community we're part of, SUBSCRIBE TO PURSUIT COMMUNITY HERE. You'll know about what's happening, not just here at Pursuit Manila, but the local communities and gatherings happening simultaneously around the world. ;)